William White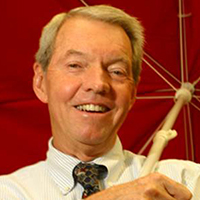 Managerial Economics & Decision Sciences
Professor of Industrial Engineering & Management Sciences
Professor of Managerial Economics & Decisions Sciences (Courtesy)
Mr. White is a Professor in the McCormick School of Engineering and Applied Science at Northwestern University in Evanston, Illinois since January 1998. He received a 2004 Alumni Association Award for Excellence in Teaching. Associated Student Government named him to the faculty Honor Role in 2002 and 2008.
He teaches courses in Organizational Behavior, Entrepreneurship and General Management. White was instrumental in launching the undergraduate entrepreneurship program as well as Northwestern Student Holdings, a group of student managed businesses.
An author, his most recent book: "From Day One: CEO Advice to Launch an Extraordinary Career" is targeted to young professionals starting their careers. In addition, he writes a regular career column for the Northwestern University Alumni Association web site.
Prior to joining the university he served as CEO and Chairman of the Board of Bell & Howell Company. Earlier, Mr. White held executive positions with USG, Mead, and Hartmarx Corporations.
Mr. White is an Industrial Engineering graduate of Northwestern University and he received an MBA degree from Harvard University. He has served as a director of a number of organizations including The Reader's Digest Association, USG Corporation, Harris Bank and Trust, Context Media Company, NorthShore University HealthSystem, the National Association of Corporate Directors and The Field Museum.
He currently serves as non-executive chairman of Context Media, Inc.