Teresa K. Woodruff, PhD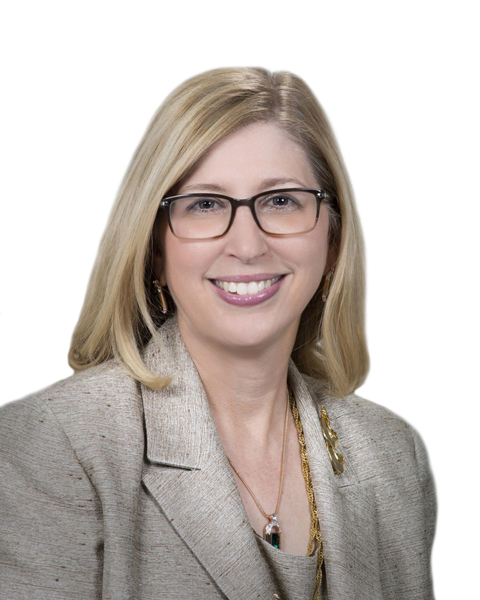 Dean of The Graduate School and Associate Provost for Graduate Education
The Thomas J. Watkins Professor of Obstetrics and Gynecology
Feinberg School of Medicine
Teresa K. Woodruff, PhD, is Dean of The Graduate School and Associate Provost for Graduate Education at Northwestern University. She is the Thomas J. Watkins Professor of Obstetrics & Gynecology, the Vice Chair for Research, and Chief of the Division of Reproductive Science in Medicine in the Department of Obstetrics & Gynecology, Feinberg School of Medicine. She holds joint faculty appointments as Professor of Molecular Biosciences in Weinberg College of Arts & Sciences, Professor of Biomedical Engineering in McCormick School of Engineering, and Professor of Medical Social Sciences in Feinberg School of Medicine.
Woodruff is an internationally recognized expert in ovarian biology and reproductive science. In 2006, she coined the term "oncofertility" to describe the merging of two fields: oncology and fertility. In addition, she championed the new National Institutes of Health (NIH) policy mandating the use of females in fundamental research. She is Director of the Center for Reproductive Science (CRS), Founder and Co-Director of the Women's Health Research Institute (WHRI), and Director of the Oncofertility Consortium. She is past president of the Endocrine Society and current Editor-in-Chief of Endocrinology.
As a leading research scientist, Woodruff was awarded the Presidential Award for Excellence in Science Mentoring by President Obama in an oval office ceremony in 2011. She holds 14 U.S. Patents and is an elected fellow of the National Academy of Medicine (2018), the National Academy of Inventors (2018), the American Institute for Medical and Biomedical Engineers (2017), and the American Association for the Advancement of Science (2005). Recent awards and honors include a Trainee Mentoring Award from the Society for the Study of Reproduction (2018), a Distinguished Research Award from the American Society for Reproductive Medicine (2018), a Guggenheim Fellowship (2017), the Society for Endocrinology Transatlantic Medal (2017), and a Leadership Award from the Endocrine Society (2017). She holds honorary degrees from Bates College and the University of Birmingham, College of Medical and Dental Sciences, UK. She is civically active and is an elected member of The Economic Club of Chicago and a member of the Board of Trustees of the Adler Planetarium.
Woodruff earned her PhD in Biochemistry, Molecular Biology, and Cell Biology from Northwestern University and holds a BS in Zoology and Chemistry from Olivet Nazarene University.
Follow her on Twitter @teresakwoodruff.