Justin Starren, MD, PhD, FACMI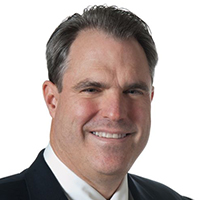 Chief, Division of Preventive Medicine (Health and Biomedical Informatics), Feinberg School of Medicine
Deputy Director, Northwestern University Clinical and Translational Science Institute (NUCATS)
Director, Northwestern University Biomedical Informatics Center (NUBIC)
Justin Starren, M.D., Ph.D., FACMI, is Associate Professor of Preventive Medicine and Medical Social Sciences at the Northwestern University Feinberg School of Medicine. He is also founding Chief of the Division of Health and Biomedical Informatics, Deputy Director of the Northwestern University Clinical and Translational Sciences Institute (NUCATS) and Director of the Northwester University Biomedical Informatics Center.
Dr. Starren's research focuses on the translation of computer and informatics research into real-world solutions. Dr. Starren was Co-PI and chief technology architect for the Informatics for Diabetes Education And Telemedicine Project (IDEATel)–the largest civilian telemedicine project ever attempted up to that time. Later, Dr. Starren turned his focus to the integration of genomic research and clinical computing as the lead informatician on the Wisconsin Genomics Initiative.
Currently, Dr. Starren leads the EHR integration workgroup of the Electronic Medical Records and Genomics (eMERGE) project, focusing on the integration of genomic decision support into clinical care. He also leads the doctoral programs in Health and Biomedical Informatics, serves on the university Big Data Taskforce and oversees a variety of bioinformatics, research computing, and data sciences for NUCATS. He is a member of the board of the American Medical Informatics Association (AMIA), and a Fellow of the American College of Medical Informatics.