Thomas P. Shanley, MD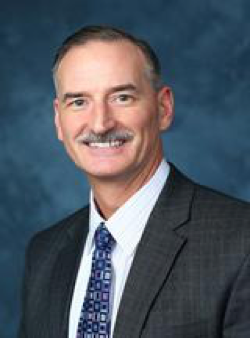 Chair, Department of Pediatrics
Founders' Board Centennial Professor
Professor of Pediatrics, Feinberg School of Medicine
Ann & Robert H. Lurie Children's Hospital of Chicago
Thomas Shanley, MD, a national leader in pediatric intensive care, is the chair of Pediatrics at Northwestern University Feinberg School of Medicine and Founders' Board Centennial Professor and chairman of the Department of Medicine at the Ann & Robert H. Lurie Children's Hospital of Chicago.
Dr. Shanley  serves as chief research officer of the Stanley Manne Children's Research Institute and president of the hospital's Pediatric Faculty Foundation, Inc. He comes from the University of Michigan Medical School, where he serves as associate dean for clinical and translational research, professor of pediatrics and communicable diseases and director of the Michigan Institute for Clinical and Health Research.
After earning a medical degree from the University of Chicago Pritzker School of Medicine, Dr. Shanley completed an internship and residency in pediatrics at the Children's Hospital of Philadelphia and a fellowship in pediatric critical care medicine at the University of Michigan. He spent seven years on the faculty at the Children's Hospital Medical Center in Cincinnati and then returned to the University of Michigan in 2004. There he became the Janette Ferrantino Professor of Pediatrics and director of pediatric critical care medicine and of clinical and translational research for the Department of Pediatrics and Communicable Diseases, before rising to executive director of the Michigan Institute for Clinical and Translational Research and taking on the role of associate dean.
As a clinician, Dr. Shanley specializes in the treatment of children afflicted with conditions such as hypoxemic respiratory failure from lung disease and septic shock triggered by infection. The broad goal of his research, spanning from basic science to translational and clinical work, is to improve understanding of the molecular basis of inflammatory diseases that afflict these critically ill young patients.
He began conducting research as a National Institutes of Health (NIH) fellow at the University of Michigan, examining the regulation of inflammation in acute lung injury. In recent work, he has investigated how protein phosphatases are involved in inflammatory responses and studied gene expression patterns in septic shock. He is currently the principal investigator on six NIH-sponsored projects.
Many accomplishments and honors mark Dr. Shanley's career, including more than 100 peer-reviewed publications and multiple teaching awards. In 2013, he received the Society for Pediatric Research Distinguished Service Hazinski Award, a national organization for which he was secretary and treasurer from 2008 to 2014. He also served as a permanent member of the Eunice Kennedy Shriver National Institute of Child Health and Human Development Study Section from 2005-2009.