Peter McNerney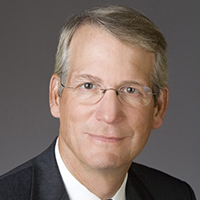 Adjunct Lecturer, Finance, Kellogg School of Management
Faculty Fellow, Farley Center for Entrepreneurship and Innovation, McCormick School of Engineering
Pete has over 30 years of health care operating and venture capital experience. In addition to co-founding Thomas, McNerney & Partners, Pete co-founded Coral Ventures in 1992, where he was responsible for healthcare investing. Pete has served on the board of a number of the Coral Ventures' and Thomas, McNerney and Partners' portfolio companies.
Prior to joining Coral in 1992, Pete was a co-founder and Managing Partner of The Kensington Group, a firm specializing in providing management services to early stage companies in the health care field. In 1986, he founded and was Chief Executive Officer of Memtec North America, a company established to commercialize cross flow membrane microfiltration technology in North America.
Previously, Pete spent 11 years with Baxter Healthcare Corporation, where he held various general management positions in the U.S., Europe, Middle East and Southeast Asia. He has served as President of the Minnesota Venture Capital Association and is on the Board of Trustees of Blue Cross and Blue Shield of Minnesota.
A Certified Public Accountant, Pete received a B.A. from Yale and an M.B.A. from Stanford University. Pete was a 2014 fellow at Harvard's Advanced Leadership Initiative program.