Neda Bagheri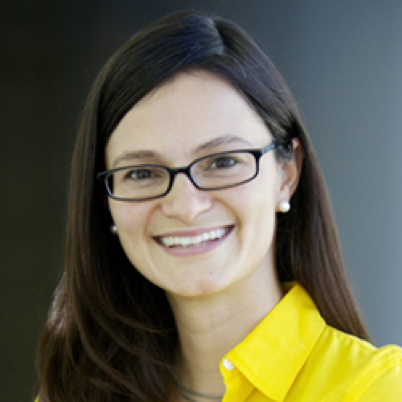 Assistant Professor, Chemical & Biological Engineering
McCormick School of Engineering and Applied Science Professor Neda Bagheri is a scientific pioneer for the 21st century. She is part of a new and growing group of Northwestern scientists working in the emergent field of systems and synthetic biology.
Northwestern's cross-disciplinary focus makes it a natural place for fields like systems and synthetic biology, which results from the convergence of chemical, biological, computational and scientific advances. Engineers like Bagheri design, control and build new biological systems and a new understanding of biology itself. Their goals are ambitious and include battling pervasive diseases, predicting emergent dynamics and helping cure cancer.
Bagheri is an assistant professor of chemical and biological engineering. An expert in computational biology, Bagheri develops algorithms designed to identify how individual components of biological systems operate collectively to present persistent cellular function in a changing and unpredictable environment.
 Her computational models help strengthen understanding of basic science principles and help identify new interventions or therapeutic strategies to personalize patient care. Bagheri and her colleagues are determined to lead a fully integrated, multi-disciplinary and whole-brained approach to research by using cell biology to inform engineering design and engineering approaches to inform biology.
"In order to push science forward and discover enduring solutions, we must be creative and think outside the box," Bagheri says. "The easiest way to do that is to do what we're doing here — transforming our approach by bringing people with different expertise together to work as a team."